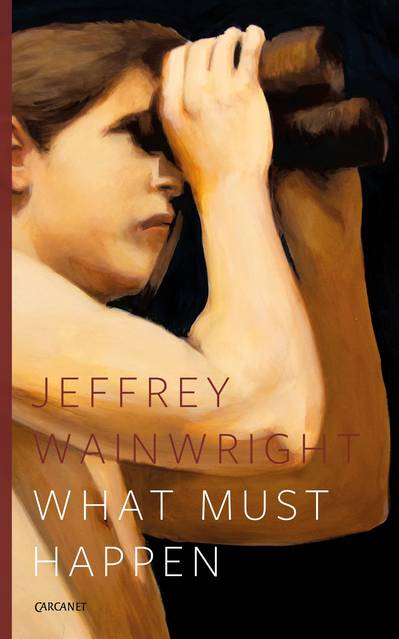 ­

RECENT PUBLICATIONS


'To JD', an elegy in ten sections for John Davidson, 'My dear friend nowhere in sight / The Han River keeps flowing east.' (Wang Wei, trans. David Hinton). PN Review 222, March-April 2015.



'Crockery', a poem in six sections on the pottery industry, its history and Josiah Wedgwood. Stand magazine 206, Vol 13 No 2, May 2015.



Forthcoming: Poetry the Basics (Third edition), Routledge 2015.


FORWARD PRIZE 2014 Jeffrey Wainwright's poem 'An Empty Street' was shortlisted in the 'Best Single Poem' category of the Forward Prize.

The poem, which is after a painting, 'Via San Leonardo' by the Italian 20th century painter Ottone Rosai, was published in PN Review 215, January - February 2014. The text appears on the Poetry page.


Jeffrey Wainwright's most recent book of poems, The Reasoner, is published by Carcanet Press, 2012.


'Reason is a child, angered by tiredness, that will not sleep' - Helen Tookey


In The Reasoner, a series of ninety-five poems, we listen to 'the Reasoner', a
voice that is by turns ardent, despairing and comic. Petty
obsessions rub against attempts at philosophical seriousness;
vernacular expression vies with an intent deliberation. Above
all, the Reasoner is worried. He has cherished the notion that,
with thought and study, the world may be understood. But the
world remains recalcitrant, elusive even in simple things like the
trickeries of light on a spider's web. Language plays tricks,
although it may be as complete as we can manage. History
proposes and disposes of its patterns. Behind all this there may
be a 'hidden order' – and that is both a hope and a fear.
Does God help us to understand any of this? Does Art? Is the
'soul' a sanctuary? The Reasoner, the reader, 'smiles ruefully
and soldiers on', 'for this is not a wicked but a hard world, /
and people struggle, without a scheme of things, / and deserve
release.'


Poems from the new volume have recently appeared as:'I Hate Nature, I Hate Art', American Poetry Review, Vol 39 No 6, November-December 2010; 'Beyond Enigma', PN Review 200, July-August 2011. More poems from the collection are due to appear in the web magazine The Manchester Review in December 2011. Jeffrey Wainwright can be seen reading other poems from The Reasoner on the Portfolio pages.



The Reasoner can be purchased direct from Carcanet Press or from bookshops or the usual websites.

*

Jeffr­ey Wainwright's book of poems, CLARITY OR DEATH! was published on July 30 2008 by Carcanet Press.

The title is inspired by these words of Wittgenstein, who may or may not have been serious: 'I wish to God that I were more intelligent and everything would finally become clear to me, or else that I didn't live much longer!' Sometimes solemnly and sometimes quizzically, these poems deal with the desire for such 'clarity' in our knowledge of the world, the universe and ourselves.

Poems from and more information about CLARITY OR DEATH! together with excerpts from an interview with Jeffrey Wainwright are on the Poetry page.

CLARITY OR DEATH! can be ordered direct from CARCANET PRESS.

*

Jeffrey Wainwright's previous books SELECTED POEMS (1985), THE RED-HEADED PUPIL (1994) and OUT OF THE AIR (1999) are published by Carcanet Press.

A book on the purposes and styles of poetry, POETRY THE BASICS, was published by Routledge in April 2004 and a revised second edition was published 2011.

His most recent critical work is ACCEPTABLE WORDS: ESSAYS ON THE POETRY OF GEOFFREY HILL, Manchester University Press December 2005. After an overview essay, the book includes essays on the different volumes of Hill's work up to and including Scenes from Comus (2005) and discussion of work published since. More details at Manchester University Press.

Wainwright has translated plays by Péguy, Claudel, Corneille and the text of his version of Bernard-Marie Koltès' IN THE SILENCE OF COTTON FIELDS appears in Koltès: Plays 2 (Methuen 2004).

*

In PN REVIEW #182 July-August 2008, new poems and an interview-discussion with Helen Tookey (see Poetry Pages).
In THE READER, Summer 2008, an article in the 'The Poet on His Work' serie­s The Reader.

*

In March 2008 he retired as Professor in the Department of English at Manchester Metropolitan University, where he taught at both undergraduate and postgraduate levels, to write full-time. He gives public readings and talks about poetry. Please contact jeffrey.wainwright@btinternet.com.

*

For eleven years he was northern theatre critic for The Independent, reviewing productions across the region from Birmingham to Lancaster. He has also contributed to BBC Radio arts programmes.